Sir John Manzoni
Permanent Secretary to the Cabinet Office; Chief Executive of the Civil Service
Sir John Manzoni became Permanent Secretary for the Cabinet Office in August 2015. He was appointed Chief Executive of the Civil Service in October 2014 and continues in this role also. He joined the Cabinet Office in February 2014 as Chief Executive of the Major Projects Authority.
John was previously President and Chief Executive Officer of Canadian oil and gas company Talisman Energy Inc. He has more than 30 years' experience in the private sector. In his 24 years at BP, he contributed to its global growth and held senior strategic and operational leadership roles at a global, regional and local level. Between 2002 and 2007, he was Chief Executive, Refining and Marketing, spanning 6 different businesses across more than 100 countries and he was a member of the BP plc main board from 2003 to 2007.
John was knighted in the New Years Honours 2020.
Government Property 2020 | Public Sector Connect | Conference
Janet Young
Government Chief Property Officer; Head of Government Property Profession
As the Government Chief Property Officer, Janet Young is the head of the property profession across government and drives the agenda for the property and estates function. She provides professional leadership to property professionals - building capacity and capability - across a truly diverse range of government departments and arms-length bodies.
Janet is a surveyor with over 25 years' professional experience working regionally, nationally and internationally. She joined the Cabinet Office from the British Council where she was Director of Global Estates. Prior to joining the British Council, Janet was Director of Estates at the Ministry of Justice, and Head of Asset Management at the Foreign and Commonwealth Office. Janet also has experience working for local authorities and housing associations. .
Government Property 2020 | Public Sector Connect | Conference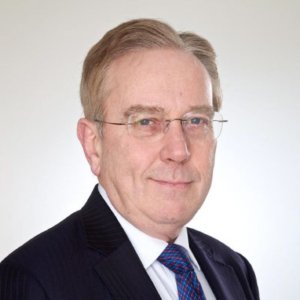 Sir Robert Naylor
Author of Naylor Review and Advisor on Government Property
After 16 years, Sir Robert retired three years ago from the position of CEO at University College London Hospitals, a founder member of UCL Partners and frequently designated
the top performing NHS Trust in the UK. The Trust had an annual turnover of £1bn and employed 8,000 staff.
The first phase of University College Hospital was opened in 2005, contributing to one of the worlds' leading academic medical centres. The subsequent 4 phases include the UK's first ambulatory cancer centre and the National Proton Beam Centre.
He has been a member of numerous national policy committees, including chairmanship of a national review examining the 'Future of NHS Leadership' and 'Why the Estate Matters to Patients' - a strategic review of NHS property and estates. He was the Chairman of the London NHS Chief Executives Group and the Shelford Group.
Over the past 3 years Sir Robert has developed an international portfolio career including:
National Advisor to the UK Government on NHS Property and Estates
Board Director of the Cleveland Clinic Abu Dhabi (CCAD)
Advisor to the Abu Dhabi Government on healthcare governance
Board Director of Everlight Radiology in Australia
Chairman UK advisory committee to Allscripts (USA)
Chairman JCM (UK company in Contract Management)
Sir Robert was Knighted by Her Majesty the Queen in the New Year's Honours list (2008).
He was awarded an honorary doctorate by the University of Greenwich (2009), a visiting
professorship at Imperial College (2016) and a Fellowship of University College London
(2107).
Government Property 2020 | Public Sector Connect | Conference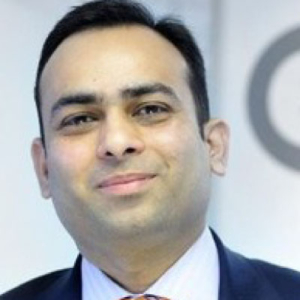 Saurabh Das
Director, Strategic Advisory, Avison Young
Saurabh is a Director in the Strategic Business Advisory team at Avison Young, leading projects for a wide range of Whitehall departments, NHS Trusts and public bodies.
Over the last 20 years, he has worked extensively in both the public and private sectors within the property and finance arena, delivering strategic advice to ministers, CEOs and CFOs. In his previous role as the Deputy Finance Director for the Shadow Government Property Agency, he played a key role in the founding financial matters of the agency. He has also worked at the Department of Health where he supported the shareholder function that oversaw strategy for NHS Property Services and Community Health Partnerships. He trained as a Chartered Accountant and business consultant at PwC, working on infrastructure finance transactions.
Government Property 2020 | Public Sector Connect | Conference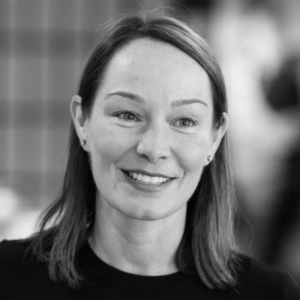 Anthea Harries
Board Member, RICS UK & ireland
Anthea Harries is a Chartered Surveyor who is on the UK Board of the Royal Institution of Chartered Surveyors (RICS). She has over 20 years' experience in Asset Management across Central London and has worked for a number of property businesses. Anthea is currently Head of Assets (King's Cross) for Argent where she leads the asset team responsible for the King's Cross, a 67 acre, 8 million square feet, mixed use regeneration project. Prior to Argent, Anthea was Head of St James's at The Crown Estate for 7 years, an estate which is undergoing a £500million regeneration project. In the 10 years prior to the Crown, Anthea worked across the City and West End portfolio's for British Land.
Government Property 2020 | Public Sector Connect | Conference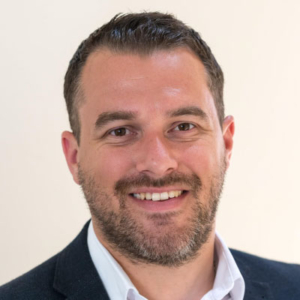 Conference Chair: Chris Moriarty
Director of Insight, IWFM
Chris Moriarty is Director of Insight at the Institute of Workplace and Facilities Management (IWFM). Previously he was Managing Director at Leesman, the world's leading assessor of workplace effectiveness, where he was responsible for the creative and strategic development of the Leesman brand in the UK and internationally. Chris has extensive professional body experience as well as a track record in delivering industry wide thought leadership and policy campaigns on top of strategic marketing and sales experience. Prior to his first spell at BIFM as Head of Insight and Corporate affairs, where he worked to establish the Institute as the voice of the sector, he was Head of Corporate Affairs at the Chartered Institute of Marketing..
Government Property 2020 | Public Sector Connect | Conference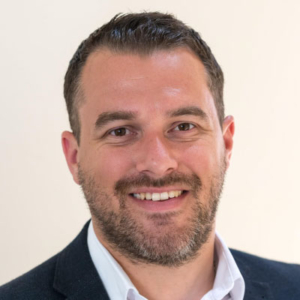 Panel Chair: Chris Moriarty
Director of Insight, IWFM (institute of Workplace and Facilities Management)
Government Property 2020 | Public Sector Connect | Conference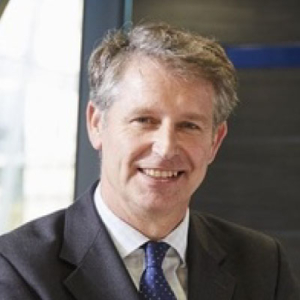 Steven Boyd
Chief Executive Officer, Government Property Agency
Steven previously held the role of Estates Director for HMRC, where he oversaw the transformation of HMRC's estate, introducing a customer service approach, and leading Phase One of the Government Hubs Programme.
Before joining HMRC, Steven served in the Royal Engineers delivering property solutions in the UK and overseas, retiring as the Army's Director of Infrastructure.
The Chief Executive (CEO) is accountable to the Chair and the GPA Board for the strategic direction and performance of the GPA and to the Permanent Secretary of the Cabinet Office in respect of their Accounting Officer responsibilities.
The CEO is responsible for the day-to-day management of the GPA, the efficient running, financial management, corporate governance and compliance, overall performance and strategic planning of the organisation.
As Accounting Officer for GPA, the CEO is personally responsible for safeguarding the public funds for which they have charge.
Government Property 2020 | Public Sector Connect | Conference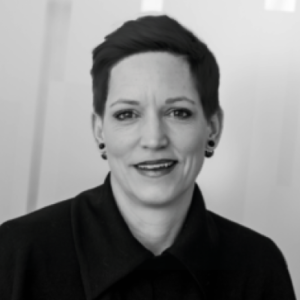 Lara Newman MBE
Chief Executive, LocatED
Lara has over 20 years' property experience and has operated at the heart of the free schools policy since its inception prior to the 2010 election. Previously a Board Director at Cleanslate Ltd, a development and property consulting company, Lara worked with many of the UK's biggest landowners, agents and developers; prior to that, as Managing Director at Navigant Consulting, Lara specialised in property deals and complex capital investment projects for government education capital programmes.
Government Property 2020 | Public Sector Connect | Conference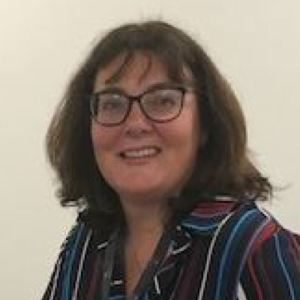 Lynda Rawsthorne
Director of Prison Infrastructure, Ministry of Justice
.Lynda is an experienced property professional and has delivered transformational and construction-based programmes, building on her experience as a Fellow of both the Royal Institution of Chartered Surveyors and the Association of Project Management. A graduate of the Major Project Leadership Academy (MPLA), Lynda leads on the delivery of the new prisons In England and Wales, in addition to other builds. Although predominantly construction related, her role within the senior management team of prison estates is also part of a transformational programme looking to reduce reoffending through a change in approach to design and running of the new Category C resettlement prisons.
Her previous roles include Programme Director of the £4.4bn Priority School Building Programme at the Department for Education, delivering critical capital works at 537 schools across England. As chair of the Department's Site Reuse and Disposal Board Lynda built on her experience from the Valuation Office Agency where she was Chief of Staff and a Group Valuation Officer.
Government Property 2020 | Public Sector Connect | Conference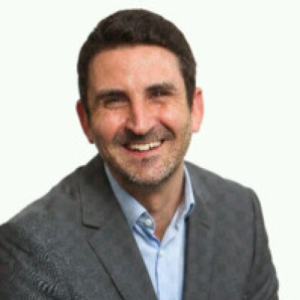 Ian Baker
Head of Workplace, EMCOR UK
Ian is a leader of Workplace transformation and is focussed on providing organisations with better places to work. With a focus on wellbeing, happiness, motivation and engagement, Ian helps customers to improve employee experience and increase organisational performance.
Ian joined EMCOR UK in 2015, from a wide and varied project management career in the built environment, where he developed knowledge and skills within corporate real estate, property management and workplace analytics. Ian's passion for the 'workplace' was born after witnessing the opportunity lost to improve workplace performance by many companies because of a more traditional approach to real estate solutions.
Ian now provides EMCOR UK's customers with evidence-based design and change, and as a strategic deep thinker has been instrumental in developing workplace within the business. He is also a passionate advocate of workplace change being led from within the facilities management arena and is a member of the Institute of Workplace and Facilities Management (IWFM).
Outside of work Ian's interest in different cultures has inspired him to travel off the beaten track, crossing the Sahara Desert spending time living in Timbuktu, trekking the Himalayas and travelling beyond the arctic circle. Now a father to a young daughter he spends more of his time at home in the South of England.
Government Property 2020 | Public Sector Connect | Conference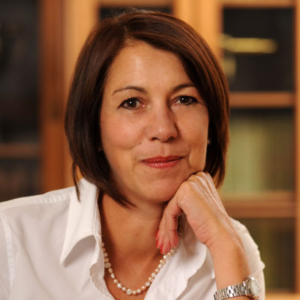 Meryl Bonser
Director of Enterprise Business Development, University College of Estate Management
Meryl is Enterprise Business Development Director for University College of Estate Management and is responsible for the management of our Business to Business partnerships. Her team engages with sponsors of students on our degrees, diplomas and short courses.
Meryl read Agriculture at the University of London and then worked in International Agricultural Consultancy with the World Bank and Infoterra UK Ltd. She subsequently led Business Development at The University of Reading, Cranfield University and the Open University before joining UCEM in 2013.
Government Property 2020 | Public Sector Connect | Conference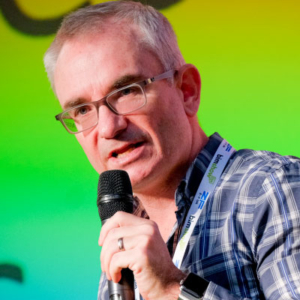 Rob Charlton
CEO, Space Group
Rob is Chief Executive of Space Group and he was instrumental in establishing BIM Show Live and BIMcrunch.com. He is passionate about improving value and performance of buildings and how technology can be used positively in design, construction and operation.
Government Property 2020 | Public Sector Connect | Conference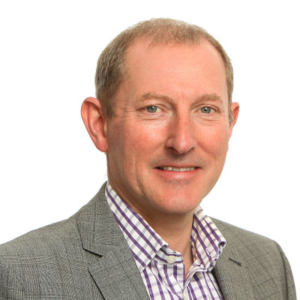 Jeremy Campbell
Business Development Director, EMCOR UK
Jeremy is an award-winning business leader who has enjoyed 25 years leading major transformational projects, service solutions and operational management in the defence, utilities and support services sectors.
Jeremy joined EMCOR UK in 2007 and before heading up business development activities, Jeremy worked as an Account Director leading large complex customer accounts including BAE SYSTEMS, NATS, United Utilities and Sequris before taking up a role of UK Operations Director. Jeremy is a member of EMCOR UK Executive Leadership Team, board member of the Institute of Collaborative Working (ICW) and a Member of the Institute of Workplace and Facilities Management (IWFM).
Jeremy's passion for excellence has seen him lead pioneering strategic change projects enabling Key Account Management, smart lean working and sustainable workplace operations. His operational leadership covers advanced production facilities, complex manufacturing centres, campus locations, R&D facilities, corporate workplace and live airfields.
Jeremy is also a pioneer of collaborative working; working on BSi's Technical Committee TC 286 and leading EMCOR UK to be one the first companies worldwide to achieve ISO 44001: Collaborative Business Relationships. Away from work Jeremy is keen cyclist, golfer and amateur chef, but most of all he enjoys spending time with his wife Jacqui and their three children.
Government Property 2020 | Public Sector Connect | Conference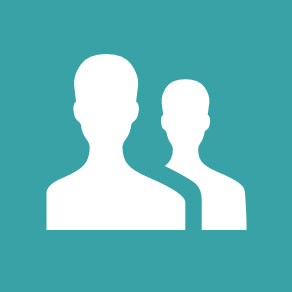 Josh Davis
Digital/BIM Coordinator, University of the West of England
Government Property 2020 | Public Sector Connect | Conference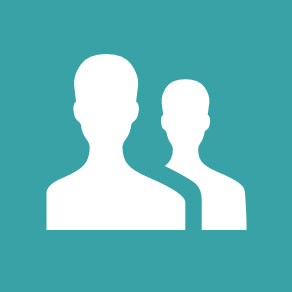 Mike Ford
Digital/BIM Manager, University of the West of England
Government Property 2020 | Public Sector Connect | Conference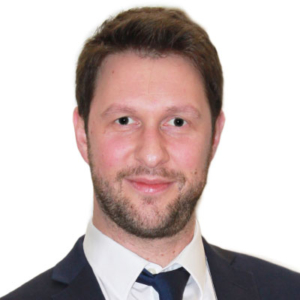 Jon Gibson
Head of Sustainability, Avison Young
Jon is a member of the Royal Institution of Chartered Surveyors (MRICS) and has worked in the property sector for 18 years. His experience spans corporate real estate strategic consulting, developing, managing and refurbishing buildings for public and private clients, often within large portfolios.
In 2011, Jon followed a career in sustainability consultancy, providing strategic sustainability advice to investors, banks, developers, and occupiers of property. His main focus is working collaboratively with all stakeholders to lead the transition of the real estate sector to a zero carbon future and a more socially responsible investment and operating model.
He is a member of the British Property Federation (BPF) Sustainability Committee and a Steering Committee member for the UK Green Building Council (UK GBC) Social Value and Cities Programme, as well as a Chartered Environmentalist (CEnv).
Government Property 2020 | Public Sector Connect | Conference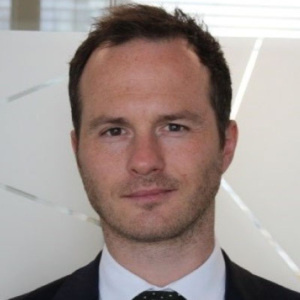 Karl Limbert
Integrated Solutions Director, ENGIE
Karl specialises in place based public private partnerships and the net zero carbon agenda. He has worked at a senior level across the public and private sectors and has delivered several major PPP and social infrastructure projects. He is a member of the Academy of Urbanism and is also undertaking post graduate research at the University of Cambridge, Institute for Sustainability Leadership.
Government Property 2020 | Public Sector Connect | Conference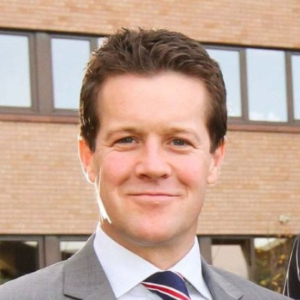 Robert Macdiarmid
Head of Property Sustainability, Cabinet Office
Robert is an experienced business professional, in the built environment sector, leading the development and implementation of sustainability strategies at a national, European and international level. His core strength is structuring robust sustainability frameworks that systematically reduce risk and environmental impact, year -on-year. Before joining the Cabinet Office he spent 4 years as a Sustainability Director at a national house builder and prior to that a further 4 years as Global Head of Sustainability at a large UK based engineering consultancy.
Government Property 2020 | Public Sector Connect | Conference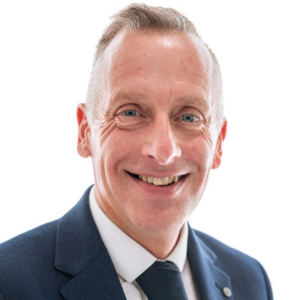 Peter Masonbrook
Associate Director, Supply Chain and Procurement, Social Value Lead, Faithful+Gould
Government Property 2020 | Public Sector Connect | Conference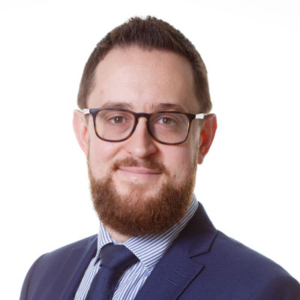 James Matthews
Senior Sustainability Consultant, Avison Young
James is a Senior Sustainability consultant responsible for implementing Avison Young's Health and Wellbeing service. A qualified WELL Accredited Professional (AP) and Fitwel Ambassador, able to advise how best to implementing health and wellbeing strategies to the office space.
James provides consultancy services for landlords, developers and occupiers around sustainability and wellness in the built environment; from integrating sustainability and wellbeing into property management activities to full certification services. James is currently advising a large organisation to deliver the WELL Building Standard to a 110,000 sq. ft. office refurbishment in Canary Wharf.
James is also currently working with a developer to deliver the WELL Building Standard for a 95,000 sq. ft. grade A office development in Scotland.
Government Property 2020 | Public Sector Connect | Conference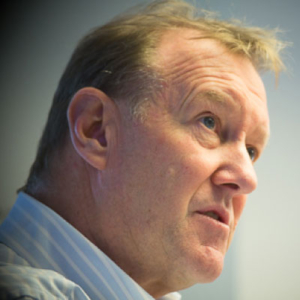 Andrew Mawson
Founder, Advanced Workplace Associates
Andrew is a leading pioneer, thinker and speaker on matters 'work and place'. He has the extraordinary ability to span the worlds of business strategy, organisational design, workplace strategy, workplace design and change management. He has led workplace change management programmes with respected clients including Invesco, Unicef UK, Willis Towers Watson, Direct Line Group, Network Rail, Royal Bank of Scotland, Merrill Lynch, BUPA and Interserve.
In 2014 Andrew worked with the UK Cabinet Office as an adviser, participating in a review of 13 Government departments' performance in implementing 'Agile working' as part of the Government's Civil Service Reform programme – which was instrumental in reducing the UK Government's property portfolio by 20%.
Andrew is a major contributor to the Advanced Workplace Institute (AWI), directing its research – including programmes on Knowledge Worker Productivity, Managing the Agile Workforce and Cognitive Performance.
Government Property 2020 | Public Sector Connect | Conference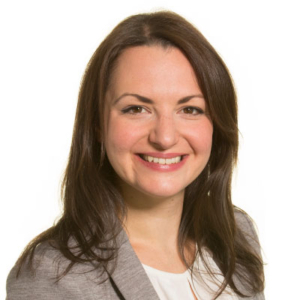 Vicky McCombe
Managing Associate, Construction and Engineering, Womble Bond Dickinson
Vicky is a Managing Associate in the Construction and Engineering Team with over 10 years' experience in transactional construction work.
She has acted for developers, local authorities, financial institutions, technology providers, retailers, manufacturers and education providers on a variety of everyday and complex projects.
Along with experience preparing, negotiating and reviewing bespoke and standard form construction contracts (including JCT, NEC, IChemE, FIDIC, MF1 and LOGIC forms) Vicky has a specialism dealing with EPC contracts and renewable energy and district heating projects. She also has an interest in digital construction and how it will impact on the construction industry in the future having worked on projects utilising BIM and written articles and presented on the topic.
Government Property 2020 | Public Sector Connect | Conference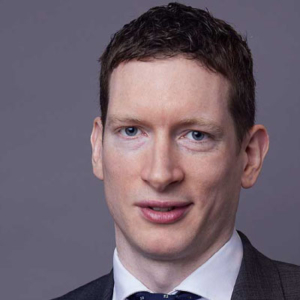 Ian McGuinness
Partner, Head of Geospatial, Knight Frank
Ian is a Partner at Knight Frank and oversees Geospatial Research at the firm's global HQ in London. This capability is drawn on to examine the physical, socio-economic and political factors affecting commercial and residential property markets in Knight Frank's territories.
Ian has 14 years' experience in spatial information management, data visualisation and mapping technology. He is a Chartered Geographer, Chartered Land Surveyor, and was the winner of the British Property Federation's 2018 Innovation Award, and of the Society of Property Researchers 2018 Annual Prize.
Ian twice received Esri's SAG Award and sits on the company's global Business Advisory Council. He also sits on the Royal Geographical Society's Professional Advisory Group, supporting the development of a skills framework for professional geographers.
In the past Ian worked in planning policy at the London Borough of Newham and for demographic data provider CACI. He was a Troop Commander with the British Army's 135 Geographic Squadron (Reserve), through which he was attached to Geospatial Ops within the NATO Intelligence Fusion Centre. In this role he received the Institution of Royal Engineers Commanding Officer's Award for Military Excellence.
Ian is a strong advocate for diversity in property and geography, and is an active member of Freehold, the British property industry's prolific LGBT+ network.
Government Property 2020 | Public Sector Connect | Conference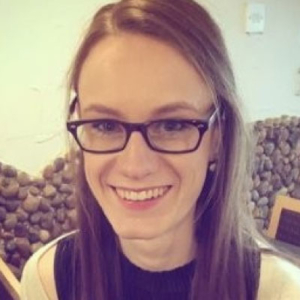 Danielle Northam
Deputy Director, Government Property Profession
Danielle leads the Property Profession Capability Programme, developing the right skills and capability to create a high-performing community of c.4000 property professionals across central government & wider government bodies.
Government Property 2020 | Public Sector Connect | Conference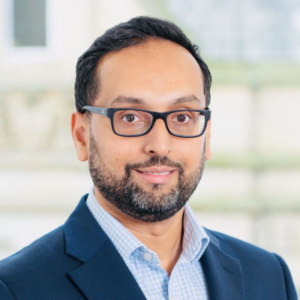 Javid Patel
Head of Public Sector, Eddisons
Javid is a Chartered Surveyor with over 25 years' experience in the real estate property markets. He has a long and successful track record of partnering with the public sector, and brings an innovative, commercially-minded focus on delivery, driving real value for public money.
Javid has expertise in financial restructuring, public private partnerships (PPPs), Private Finance Initiatives (PFIs), Joint Venture arrangements and has advised on TFM solutions.
Government Property 2020 | Public Sector Connect | Conference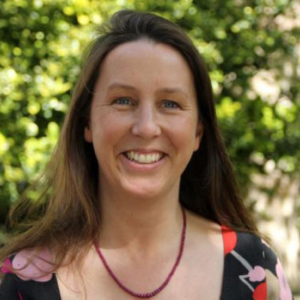 Sarah Ratcliffe
Chief Executive, Better Buildings Partnership
Sarah is CEO of the BBP. Sarah has over 15 years experience advising many of the UK's leading property investors and developers on sustainability issues. As a founding Director of Upstream (acquired by JLL in 2007), she was instrumental in establishing some of the earliest sector sustainability benchmarks including the Property Environment Group, NextGeneration and The Third Dimension. As a European Director at JLL Sarah was responsible for leading the firm's sustainability consultancy in UK and Europe and sat on the Global Sustainability Board. In addition to various independent consultancy projects, Sarah is now a visiting lecturer on Sustainable Real Estate at Cass Business School and a Board Director of the Sustainable Development Foundation.
Government Property 2020 | Public Sector Connect | Conference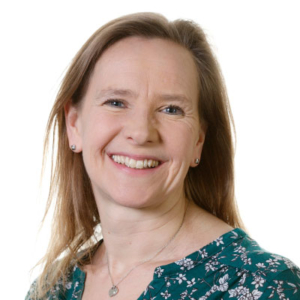 Anna Scally BSc
Workplace, Arts & Culture, Avison Young
Anna is an Associate at Avison Young, delivering office refurbishment and fitout projects for key organisations across a wide range of industry sectors.
After graduating with a BSc in Psychology, Anna initially worked in the leisure industry before moving to ITV to be part of their facilities team. She joined Avison Young in 2006.
Anna has gained a wealth of experience as to the impact of the workplace on the occupants of the office. She has a passion for seeing how the development of workplaces, which include a focus on the mind and body, can improve productivity and is an accredited Fitwell AP.
Included in her portfolio are 3 refurbishments which have achieved Excellent or above in the 2014 Breeam Fitout & Refurbishment Scheme.
Current projects include Global Programme Management for Takeda Pharmaceuticals
Government Property 2020 | Public Sector Connect | Conference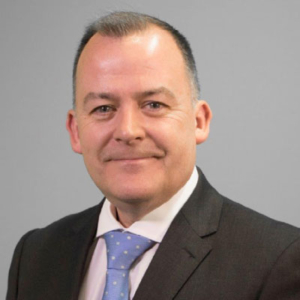 Andrew Smart
Managing Director, Commercial, Engineering Services, Mitie
Andrew is an experienced Head Of Service Management with a demonstrated history of working in the facilities services industry. He is an experienced business development professional skilled in Facility Management (FM), Contract Management, Building Services, Commercial Management, and Property Management.
Government Property 2020 | Public Sector Connect | Conference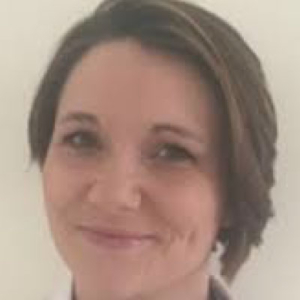 Rachel Webb
Solutions Director, Security, Mitie
Government Property 2020 | Public Sector Connect | Conference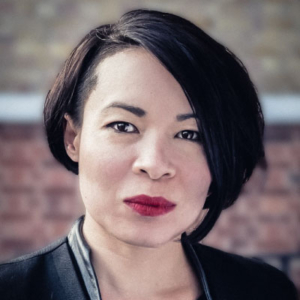 May Winfield
Associate Director, BuroHappold Engineering
May is a recognised specialist in legal and construction BIM and related technologies., and has spoken worldwide on these topics. She is the author of a number of leading papers on this topic, including co-author of the award nominated Winfield Rock Report (written with Sarah Rock). She led the drafting teams for the legal sections of BS EN ISO 19650 Guidance Framework and the JCT 2019 Practice Notes on BIM, and is leading a drafting team preparing a new BIM Protocol compliant with BE EN ISO 19650. She is Chair of BIM4Legal.
Government Property 2020 | Public Sector Connect | Conference
Speakers, agenda and times may be subject to change