Government Property 2019 | Public Sector Connect | Conference
Liz Peace
Chair of Board, Government Property Agency
Liz was Chief Executive of the British Property Federation for 13 years until her retirement in 2014. She was awarded a CBE in 2008 for services to the property industry.
Liz now has a portfolio career with a range of non-executive, advisory and charity roles, at Howard de Walden Estates, RPS plc, RDI REIT plc, Holtby Turner, and the Churches Conservation Trust.
She is Chair of LandAid, the Architectural Heritage Fund and the Centre for London and President of the Property Litigation Association. She is a member of the Mayor of London's Homes for Londoners Board and chairs the Government Property Agency.
In 2017 Liz was appointed Chairman of the Old Oak and Park Royal Development Corporation, and in 2018 she took on the role of Chairman of the Shadow Sponsor Board for the Palace of Westminster Restoration and Renewal Programme.
Government Property 2019 | Public Sector Connect | Conference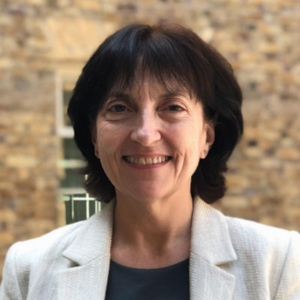 Janet Young
Government Chief Property Officer, Cabinet Office
As the Government Chief Property Officer, Janet is the head of the property profession across government and drives the agenda for the property and estates function. She provides professional leadership to property professionals - building capacity and capability - across a truly diverse range of government departments and arm's-length bodies.
Janet is a RICS qualified chartered surveyor with over 25 years' professional experience. She joined the Cabinet Office from the British Council where she was Director of Global Estates. Prior to joining the British Council, Janet was Director of Estates at Ministry of Justice, and Head of Asset Management at the Foreign and Commonwealth Office. Janet also has experience working for local authorities and housing associations.
Government Property 2019 | Public Sector Connect | Conference
Mike Green
Chief Operating Officer, Operations Group, Department for Education
Mike Green is the Director General and Chief Operating Officer, of the Department for Education and leads the Operations Group. He joined DfE in 2012.
His previous roles include:
• Director of Commercial, DfE
• Departmental lead for the response to Grenfell
• Director of Capital, Education and Skill Funding Agency
Mike is a graduate of the Major Projects Leadership Academy (MPLA) at Saïd Business School, Oxford University. Before joining the Civil Service, Mike was a Civil Engineer and spent his career in the private sector working for companies such as Boots.
Government Property 2019 | Public Sector Connect | Conference
Jonathan Gibson
Director and Head of Sustainability, GVA
Jonathan is a member of the Royal Institution of Chartered Surveyors and has worked in the property sector for 18 years. His experience spans corporate real estate strategic consulting, developing, managing and refurbishing buildings, often within large portfolios.
Eight years ago, Jonathan followed a career in sustainability consultancy, providing strategic advice to investors, banks, developers and occupiers of property. His main focus is working collaboratively with all stakeholders to lead the transition of the real estate sector to a zero carbon future and a more responsible investment and operating model.
He is a member of the British Property Federation (BPF) Sustainability Committee and a Steering Committee member for the UK Green Building Council (UK GBC) Cities Programme. Jonathan has been a Chartered Environmentalist (CEnv) since 2007.
Government Property 2019 | Public Sector Connect | Conference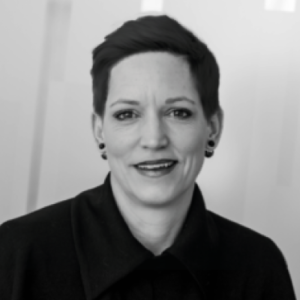 Lara Newman MBE
Chief Executive, LocatED
Lara Newman is Chief Executive at LocatED, the government-owned property company, responsible for buying and developing sites for new free schools in England. Lara has over 20 years' property experience and has operated at the heart of the free schools policy since its inception prior to the 2010 election. Previously a Board Director at Cleanslate Ltd, a development and property consulting company, Lara worked with many of the UK's biggest landowners, agents and developers; prior to that, as Managing Director at Navigant Consulting, Lara specialised in property deals and complex capital investment projects for government education capital programmes.
Government Property 2019 | Public Sector Connect | Conference
Work session and Panel speakers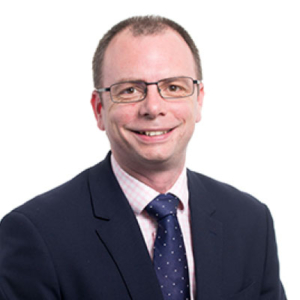 Jonathan Bower
Real Estate Partner, Womble Bond Dickinson
Government Property 2019 | Public Sector Connect | Conference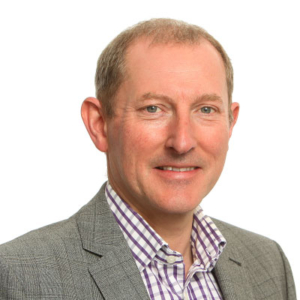 Jeremy Campbell
Director of Business Development, EMCOR UK
Jeremy is an award winning business leader who has enjoyed 25 years leading major complex customer accounts as a Senior Account Director, joining the EMCOR UK board in 2018.
With extensive market knowledge in strategic property, facilities and transformational management, Jeremy has helped clients including BAE SYSYTEMS, United Utilities and NATS to unlock value in their estate portfolios, creating wealth by optimising productivity and delivering innovative value-driven business solutions.
Jeremy's passion for excellence has seen him lead pioneering change projects enabling smart working, sustainability, digital operations, well-being and creativity. His operational leadership covers advanced production facilities, complex manufacturing, campus locations, R&D, corporate and live airfields.
Jeremy is a pioneer of collaborative working; working on BSi's Technical Committee and leading EMCOR UK to be one the first companies worldwide to achieve ISO 44001: Collaborative Business Relationships. Jeremy also sits on the board of the Institute of Collaborative Working (ICW).
Government Property 2019 | Public Sector Connect | Conference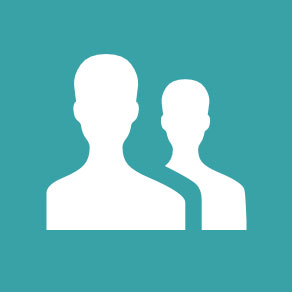 Jane Clay
Principal, Gensler
Government Property 2019 | Public Sector Connect | Conference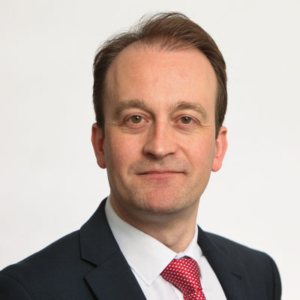 James Dunnett
IT Director, EMCOR UK
James is a highly experienced IT Director with over 25 years of experience working in professional services, construction, facilities management, oil and gas, and Fortune 500 corporate sectors.
James has spearheaded the technology revolution at EMCOR UK by leading the development of innovative IT solutions and new product development.
He proactively applies market leading capabilities in information technology, data science and IoT to achieve goals set by customers for their property estate, buildings and workplaces.
He leads a team of experts who have developed predictive artificial intelligence (AI) models, machine learning tools and agile data science capabilities; all of which are designed to extract value for public sector customers by enabling them access to actionable insight.
His mission to maximise value from huge amounts of data has led to solutions that bring complex data to life that support future investment, maintenance, property strategy and risk management decisions for public sector organisations.
Government Property 2019 | Public Sector Connect | Conference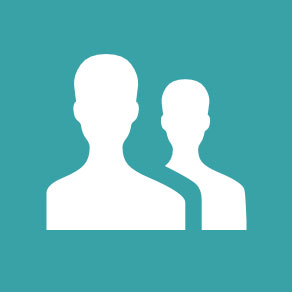 Kate Guthrie
Smarter Working Programme Manager, Government Property Agency
Government Property 2019 | Public Sector Connect | Conference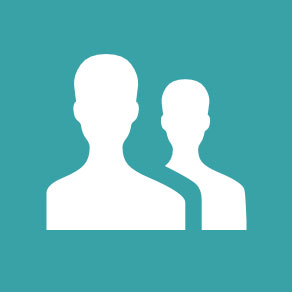 Alan Harris
Partner and Head of Town Centre Team, Montagu Evans
Government Property 2019 | Public Sector Connect | Conference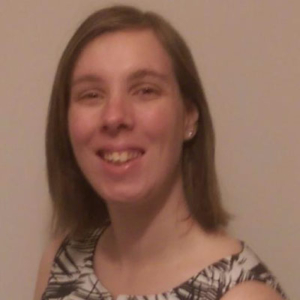 Angela Harrowing
Deputy Director, Asset Efficiency and One Public Estate, Cabinet Office
Government Property 2019 | Public Sector Connect | Conference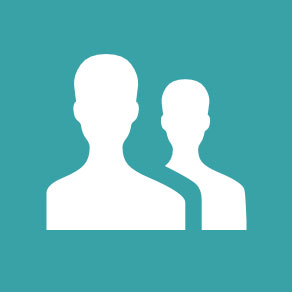 Jon Himoff
Managing Director at UnWork Labs, UnWork
Government Property 2019 | Public Sector Connect | Conference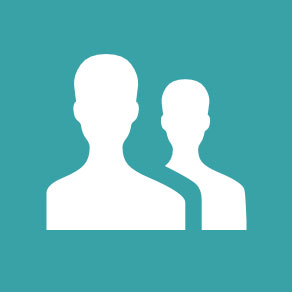 Gareth Jones
Group CTO, PTS Consulting
Government Property 2019 | Public Sector Connect | Conference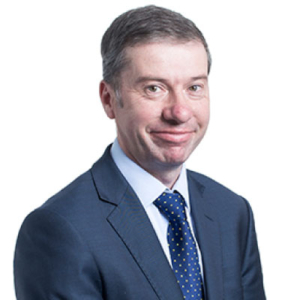 Andy Layton
Director and Head of Legal Solutions Centre, Womble Bond Dickinson
Government Property 2019 | Public Sector Connect | Conference
Ian Meaden
Operations Director, EMCOR UK
Ian is an award winning director with over 25 years of experience working in facilities management for large public and private sector organisations. Ian currently works at senior executive level with customers whose property estates are highly complex and regulated with multiple stakeholders.
Ian manages a diverse team over 1000 direct employees and significant specialist supply chain partners to deliver total facilities management services and solutions for customers including; AWE, Dstl, PHE, Three and the DCMC, with services being delivered in wide ranging facilities, from general office locations through to high containment research facilities.
With a focus on collaborative working and the principles and processes of Key Account Management, Ians commitment to continuous improvement creates value to customers by delivering growth, improving sustainability and maintaining safe and compliant estates.
Government Property 2019 | Public Sector Connect | Conference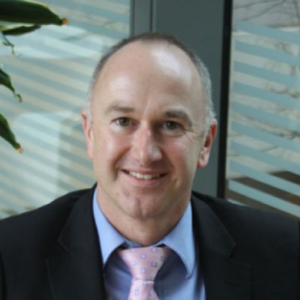 Mike Parsons
Director General, Government Property and Chief Operating Officer at the Cabinet Office.
Mike previously held the role Director General, Capabilities and Resources at the
Home Office.
Joining the Home Office in February 2013, Mike led the review of management structures which resulted in the consolidation of corporate functions within the department.
He has extensive experience in local government in Hertfordshire County Council as Director of Resources and Performance where he led the council's ambitious transformation programme, and as Deputy Chief Executive and Director of Resources at Cambridgeshire County Council.
Mike studied Natural Sciences and Computer Science at Christ's College, Cambridge University, before qualifying as an accountant (CIPFA). He has held a number of executive and non-executive positions in the wider public and charitable sector.
Government Property 2019 | Public Sector Connect | Conference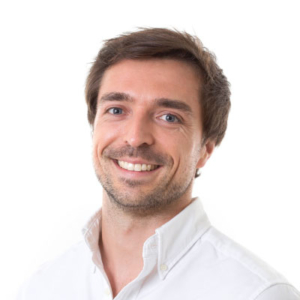 Rupert Parker
Director, Head of Futureproofing, GVA
Rupert started GVA's Futureproofing team in May 2017 to focus on the intersection of real estate and technology. During his four years working as a leasing agent in London and at City Fringe he recognised that, due to advancements in consumer electronics driving the 'ondemand' economy, expectations of building users were not being met by the real estate they inhabited.
He combines his technical background in structural engineering with an understanding of tenant trends and emerging technologies to advise building owners and users on cultivating user experience and streamlining the operation through the integration and enablement of technology. Rupert acts as 'Innovation Partner' to clients, working to understand client drivers and identify pain-points prior to helping identify opportunities for innovation.
Government Property 2019 | Public Sector Connect | Conference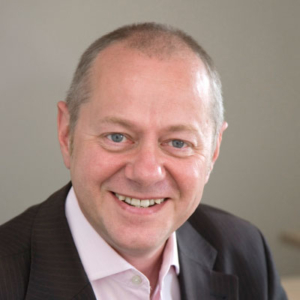 Professor Duane Passman
Director of 3Ts, Brighton & Sussex University Hospitals NHS Trust
Duane, originally an Astrophysicist, has worked on major investment programmes and projects in the NHS for almost 30 years utilising public funding and PFI. He has worked on some of the largest projects in the NHS, being directly involved in well over £1 billion of investment to date. He has also spent some time as a management consultant in the private sector.
He was also involved in the development of the NHS Capital Investment Manual which was published in 1994, with particular input into the section dealing with operational commissioning.
Duane's projects include the Chelsea & Westminster Hospital, various developments at St. Thomas' Hospital in London, the redevelopment of Chapel Allerton Hospital in Leeds, the Jubilee Wing at Leeds General Infirmary, the award-winning £238m Queen's Hospital in Romford and the redevelopment of the North Middlesex Hospital.
Duane was also Head of Capital Investment for the NHS in London from 2001 to 2007 and provided advice, guidance and support to all elements of the NHS capital investment portfolio across the capital. The Unit was confirmed by the Office of Government Commerce as a Centre of Excellence in Programme and Project Management.
Following this, he spent some time at Community Health Partnerships, a company formed by the Department of Health to manage investment in the LIFT Programme.
He joined Brighton & Sussex University Hospitals NHS Trust in August 2008 as the Programme Director for the development of teaching, trauma and tertiary services ("3Ts") which will result in a £485m redevelopment. The development received final Full Business Case approval in December 2015 and work on site is now well underway.
He was also a Visiting Professor in the Faculty of Engineering, Science and the Built Environment at London South Bank University and lectured on the Medical Architecture Research Unit's Masters course in health facility planning.
He was a Visiting Professor in the School of the Built Environment at the University of Salford between 2005 and 2013 and was reappointed in between 2014 and 2016 teaching on undergraduate and postgraduate courses.
He has published and presented widely on healthcare planning and capital investment in the UK and internationally. His particular interests are leadership of major programmes, innovation in service design, procurement, design and construction and ways in which the NHS can contribute to wider sustainable development.
Duane is a graduate of the Cabinet Office's Major Project Leadership Academy programme and has been a Gateway Reviewer for High Risk major programmes and projects since 2003. He is also a Fellow of the Institute of Healthcare Engineering and Estates Management and serves on the Institute's Conference Organising Committee. He is also an external member on the Assurance Board of Public Health England's Science Hub development programme.
Government Property 2019 | Public Sector Connect | Conference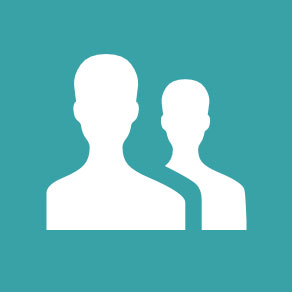 Hazel Rounding
Managing Director, shedkm
Government Property 2019 | Public Sector Connect | Conference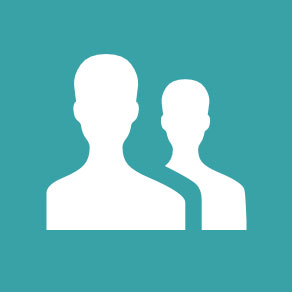 Martin Sellar
Programmes Director, Government Property Agency
Government Property 2019 | Public Sector Connect | Conference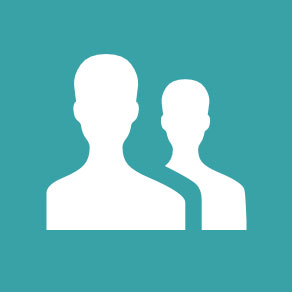 Natasha Stern
Partner, McKinsey & Company
Government Property 2019 | Public Sector Connect | Conference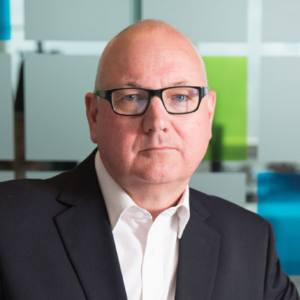 Terry Stocks
UK Head of Public Sector, Faithful+Gould
Terry is a Chartered Structural and Civil Engineer with over 30 years' experience in the construction industry. Terry has worked in both the public and private sector managing large organisations and delivering projects across a wide social infrastructure asset class – schools, universities, prisons, courts, administrative estates etc. Terry is an industry acknowledged champion for change.
Terry was the Deputy Director Estates for the Ministry of Justice with responsibility for the delivery of all estates related projects across the whole asset lifecycle – strategic planning, capital delivery, operations and end of life. Terry led the UK Governments first BIM projects and is the current UK Digital Built Britain Delivery Director for BIM Level.
Terry is now a Director with SNC Lavalin - Faithful+Gould and is their UK Head of Public Sector and Director for BIM. Terry is the current chair of the Government BIM Working Group which is attended by Government Departments, large UK infrastructure providers and Local Government Representatives. Terry has chaired the UK Cabinet Office New Forms of Construction Procurement Group, developing and implementing collaborative procurement models across UK Government departments.
Government Property 2019 | Public Sector Connect | Conference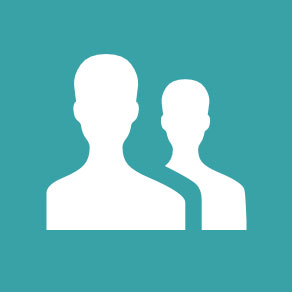 Ellen Vernon
Programme Director, One Public Estate, Office of Government Property
Government Property 2019 | Public Sector Connect | Conference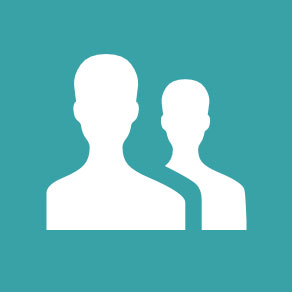 Casey Whitehorn
Project Manager, Womble Bond Dickinson
Government Property 2019 | Public Sector Connect | Conference
Speakers, agenda and times may be subject to change